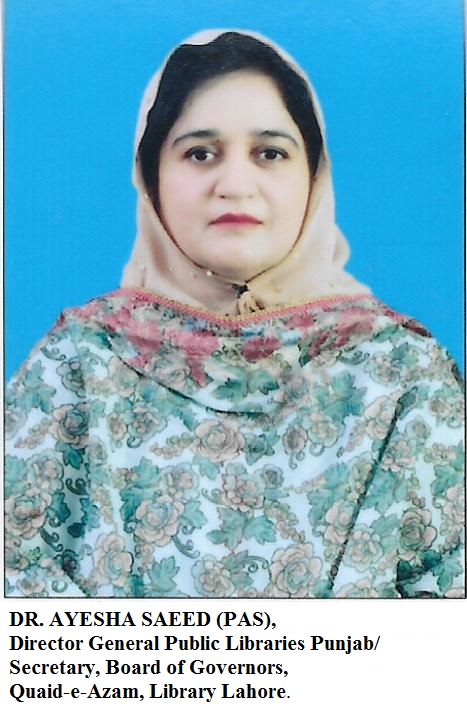 Message by The Secretary Board of Governers
Libraries have always played an important role in the development of nations. If we go through the history of prosperous and developed countries then we shall come to know that they have achieved their goals by developing and promoting culture of libraries. Libraries are the huge source of knowledge by which a person can get an enlightening improvement and can performs a progressive role for the success of nation.
According to me all citizen of Pakistan should gain benefits by using libraries, so that they can increase their knowledge with leads them to become highly literate persons. With all this treasure of information and by doing hard work we can take our beloved country Pakistan up to the peak level of success. For this I always put up my best efforts to promote and develop libraries in Pakistan. I am very hopeful that by the grace of Almighty Allah the time is near when we all will proudly say that Pakistan is the best developed country on all over the globe.